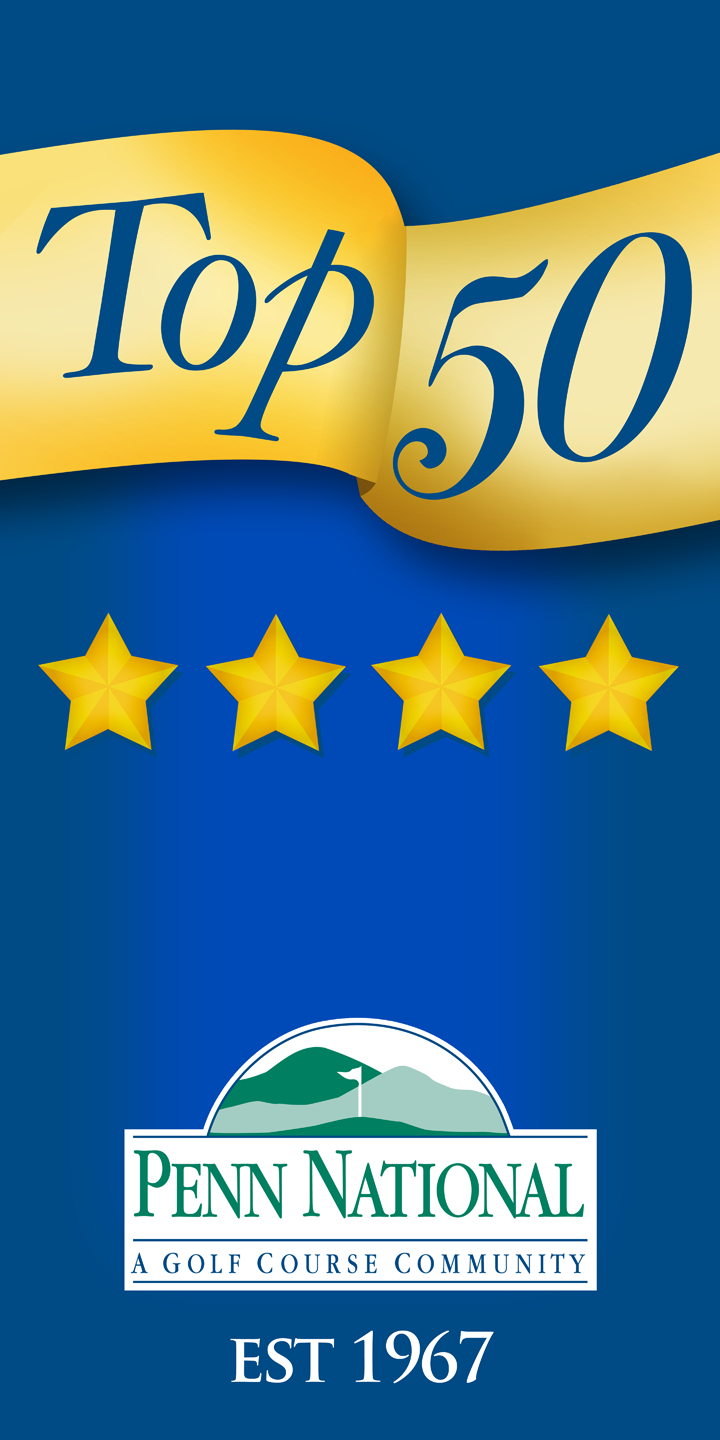 Where to Retire magazine has named the Penn National Golf Course Community one of its "Top 50 Master-Planned Communities in the United States." The magazine researched more than 150 communities across the nation, looking for those with the most amenities, recreational opportunities and social activities to provide residents with the active, fulfilling lifestyle that today's retirees demand. To see the Where to Retire article, click here.

Located alongside the 85,000-acre Michaux State Forest and buffered by the protected farmlands that surround it, the Penn National Community is not age-restricted but has naturally attracted a largely retirement-age group of residents. Nature is truly the greatest amenity and for all of us who live here, there is an appreciation of the natural beauty of the 85,000-acre Michaux State Forest next door and the pretected farmlands that surround us.
---
Penn National offers many advantages for retirees:


Pennsylvania does not tax retirement income and local taxes are low;
A wide variety of homesites and home styles are available at great prices;
Amenities available to residents include two nationally-recognized golf courses, walking trails, swimming and tennis, and a seasonal Farmers' Market;
Residents have the privileges of membership to the golf courses; and access to the clubhouse, dining, swimming pool and tennis courts;
A wide variety of clubs and activities provide networks for friendships and hobbies;
Great healthcare from the Summit Health system and the Hershey Medical Center;
No Master Association fees or charges and no mandatory memberships-amenities, like golf, are a la carte-you only pay for things that you choose to use.
To arrange a visit to see Penn National and stay at our Inn for as little as $69 per night, click HERE , then fill out the short form and Diane Boock will get back to you within 24 hours to arrange your Discovery Visit.