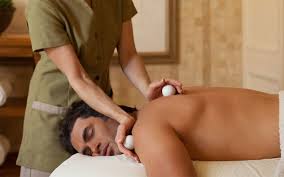 A post-round Massage can Save You for Tomorrow or make You Sleep like a Baby!
A round of Golf can take a toll on your back and having two talented masseuses on-property can be a godsend.
Even if its not an emergency, you can create a perfect day by including a round of golf, some lunch, a relaxing massage, and then a little nap before dinner?
Jeff Barnes & Erica Young Integrative massage for functional health offering massage services at the Penn National Inn.
Book with Erica: (717) 451-0362
Book with Jeff: (717) 372-6059