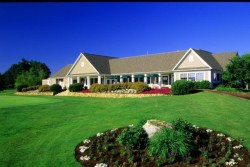 The Penn National Clubhouse accommodates the Pro Shop, Founders Grille Restaurant, locker rooms, small meeting rooms, & the Sales Center. Wi-Fi is available throughout the Clubhouse along with a wide array of activities and amenities for residents and guests. Our staff is honored to cater to your every request. If you are in need of a small, quiet work space or would like to arrange a special meal for your golfing foursome or group, please let us know in advance & we will try our very best to fulfill your request.
During your stay, you are invited to use the swim or tennis clubs, dine at the Founders Grille, or visit the multitude of local attractions and opportunities for relaxation, education, and fun! Nearby are theaters, historic museums & battlegrounds, boutiques, antiques, outlet shopping, fly fishing, hiking, skiing, snowboarding, and much more! Call your golf "Stay & Play" coordinator to upgrade your trip to include any of these attractions.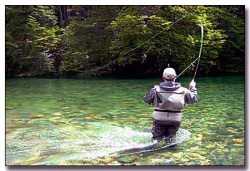 Penn National is located next to the 85,000 acre Michaux State Forest, the northernmost portion of the famous Blue Ridge Mountains. A few miles away is access to the Appalachian Trail. Beyond golf, the outdoor enthusiast can enjoy hiking/walking, biking, and kayaking in Caledonia State Park. Less than 15 minutes away is the Falling Springs, one of the most famous limestone springs in the country, and legendary among trout fishermen. We can even hook you up with a seasoned guide to help you learn the sport. The Yellow Breeches, another distinguished trout stream, is 60 minutes from Penn National. Skiers and snowboarders will find Whitetail Ski Resort and Ski Liberty within a 30-minute drive. Both resorts offer winter-time fun for the whole family.