The Founders Grille & Black Oak Bar
A great place to recap a golf outing or enjoy favorite local dining is the Founders Grille, serving breakfast lunch and dinner. Offering season hours, the Founders Grille is ideal for parties, a bite after a long day of 36-holes or a quiet evening for two on the patio with amazing mountain views.
2023 Menus
Penn National Golf Course Community is pleased to announce the opening of the Black Oak Bar at the Founders Grille in our clubhouse. Operated in partnership with Center Square Brewing of Abbottstown, the new Black Oak Bar will feature locally crafted beers and other Pennsylvania-based wines and distilled beverages. The bar's name honors the nearly 200 year-old Champion Black Oak tree that grew majestically on our property near the Penn State Mont Alto Campus. At 110' tall and 243 in. round, it was almost 2 times as tall and nearly 7 times wider that a typical Black Oak. This champion Black Oak grew from 1840 until it fell in 2017—living through the Civil War and the Industrial Revolution. The tree was loved and climbed by decades of Penn State Mont Alto Forestry students. The Founders Grille and Black Oak Bar are open to the public daily in season. The Founders Grille opens at 6 am for breakfast and serves all day. The Black Oak Bar is open daily 10 am to 10 pm (9 pm on Sundays).
Visit the Founders Grille Website: https://www.foundersgrille.com/
Let Us Help Plan Your Event
The Trellis Terrace, located at the Clubhouse complex, offers a casual atmosphere in a private setting and is perfect for seasonal events. For a relaxed atmosphere, ask us about a BBQ or crab fest for your golf group. Enjoy the indoor/outdoor facility which allows you to kick back, relax, and throw back a few cold ones with your group. The Trellis Terrace also offers horseshoe pits and beach volleyball.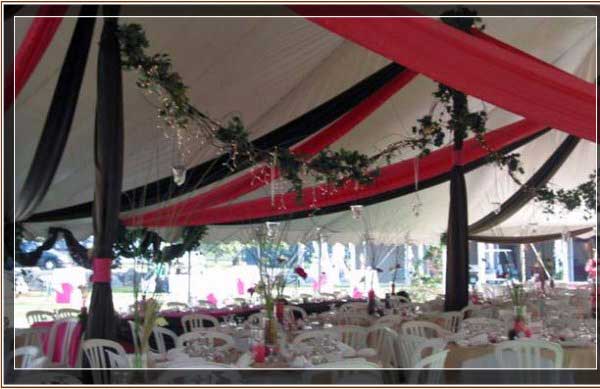 From Casual Golf Outings to Weddings
For a special occasion, such as a wedding reception or semi-formal party, we can accommodate all requests. The Trellis Terrace dazzles at dusk with white lights and grapevine encompassing the outside trellis. DJs, bands, and musicians also add to the atmosphere.
The Founders Grille & Trellis Terrace is managed by the Altland House Hospitality group, our food service partner. The Altland House is a multi-outlet operator in the central Pennsylvania area. From golf outings to corporate meetings or weddings, the Altland House provides the resources and expertise to make your event a success. Altland House can help you plan all aspects of your event from Menu to rental of tents, portable dance floors, tables, chairs, silver and specialty linens. For additional information about the Trellis Terrace or event planning, please call the Founders Grille, 717.352.2509, orThis email address is being protected from spambots. You need JavaScript enabled to view it. (click the link to send an email). Ask for Ryan Haugh.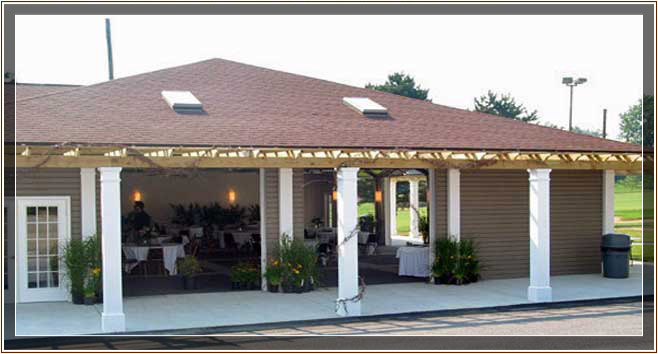 Trellis Terrace (Outside View)