Let Us Help Plan Your Event
The Trellis Terrace, located at the Clubhouse complex, offers a casual atmosphere in a private setting and is perfect for seasonal events. For a relaxed atmosphere, ask us about a BBQ or crab fest for your golf group. Enjoy the indoor/outdoor facility which allows you to kick back, relax, and throw back a few cold ones with your group. The Trellis Terrace also offers horseshoe pits and beach volleyball.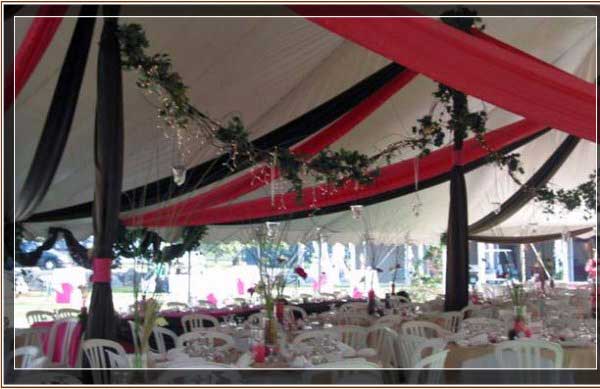 From Casual Golf Outings to Weddings
For a special occasion, such as a wedding reception or semi-formal party, we can accommodate all requests. The Trellis Terrace dazzles at dusk with white lights and grapevine encompassing the outside trellis. DJs, bands, and musicians also add to the atmosphere. Penn National is located in a dry township forbidding the sale of alcohol. Guests are encouraged to bring their own cocktails and alcoholic beverages. Our staff would be happy to have a bar station set up & can also serve your guests or group.
The Founders Grille & Trellis Terrace is managed by the Altland House Hospitality group, our food service partner. The Altland House is a multi-outlet operator in the central Pennsylvania area. From golf outings to corporate meetings or weddings, the Altland House provides the resources and expertise to make your event a success. Altland House can help you plan all aspects of your event from Menu to rental of tents, portable dance floors, tables, chairs, silver and specialty linens. For additional information about the Trellis Terrace or event planning, please call the Founders Grille, 717.352.2509, orThis email address is being protected from spambots. You need JavaScript enabled to view it. (click the link to send an email). Ask for Ryan Haugh.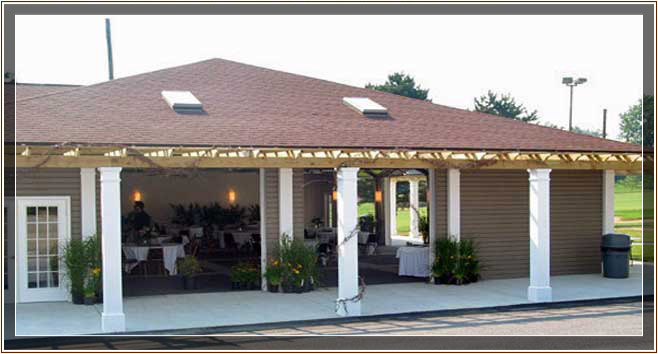 Trellis Terrace (Outside View)