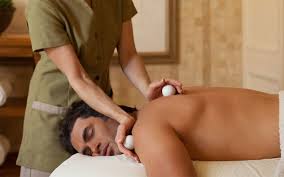 A post-round Massage can Save You for Tomorrow or make You Sleep like a Baby!
A round of Golf can take a toll on your back and having two talented masseuses on-property can be a godsend.
Even if its not an emergency, you can create a perfect day by including a round of golf, some lunch, a relaxing massage, and then a little nap before dinner?

June Spessard and Nancy Hill provide a full range of Massage Services in the Clubhouse and the Inn. Both June and Nancy are master therapists and can customize your session to meet your specific needs. Call to make your appointment: June Spessard (717-404-5730) and Nancy Hill (717-752-5186).