The Founders Course - Edmund Ault
"You should hope your stock portfolio pans out like Eddie's golf business, for five decades later, with some 350 projects accomplished, the Ault/Clark group is widely recognized as one of the most prolific golf course architecture firms in golf history." ~ Washington Golf Monthly, September 2004
In 1966, Edmund Ault came to Penn National from Washington, DC, and laid out the original course, a classic, Northeastern-style masterpiece with large contoured greens and tree-lined fairways. Construction of the Founders Course was completed & opening day was celebrated on June 1, 1968. The first round of golf cost $2.50. The Ault/Clark Group, founded by Ed Ault in 1956, has offered designs for distinguished courses including: Toftrees Golf Course in State College, PA, TPC Avenel in Potomac, MD, as well as many others. Eddie passed away in May of 1989 but his legacy for great golf lives on through the firm, including his son, Brian, grandson, Eric, and a number of associates.
---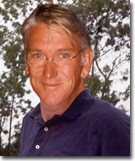 The Iron Forge Course - Bill Love
"Bill Love is one of only six young architects on the rise. Graceful lines and revealing shadows are Bill Love's objectives. You can play Love's works with a set of clubs or simply study them with a camera." ~ Golf World
Iron Forge was designed by architect Bill Love to pay tribute to the land's past. In the same spirit as the venerable early architects of American golf, Love set out to fit the golf course to the land.
Bill Love operates W.R. Love, Inc., golf course architecture in College Park, Maryland, and has designed recent notable layouts including our award-winning Iron Forge Course, Hunting Hawk Golf Club, Glen Allen, Va.; and Cranberry Highlands, Cranberry, Pa., and extensive renovations to many other prestigious courses across the nation, including the Olympic Club in San Francisco. Bill's firm oversaw the recent renovation of all 45 holes at the Olympic Club in San Francisco, including the Lake Course, site of the 2012 U.S. Open.